Hi friends, on this blog you may have read about the virtual reality porn studio, Virtual Real Porn.
We've covered their movies, blondes and, of course, their Misha Cross: winner of the 2015 VR Porn Movie Awards. And, let's not forget one of my favorites, Carly Rae Summers:
So, let me be brief. VRP releases high-quality VR porn movies: some of the best out there. They won the first three places in the 2015 VR Porn Movie Awards. And, in summary…they're pretty damn awesome.
So, for January 2016, you can get a membership for the special discounted rate of 2.95€ euros. So, since I have a lot of American visitors, let me convert that for you: 2.95 euros = $3.21.
Friends, the truth is it should cost MUCH MORE to see Harmony Reigns, Lynna, Amber Nevada and the rest of the VRP gals NAKED in 3D Virtual Reality!!!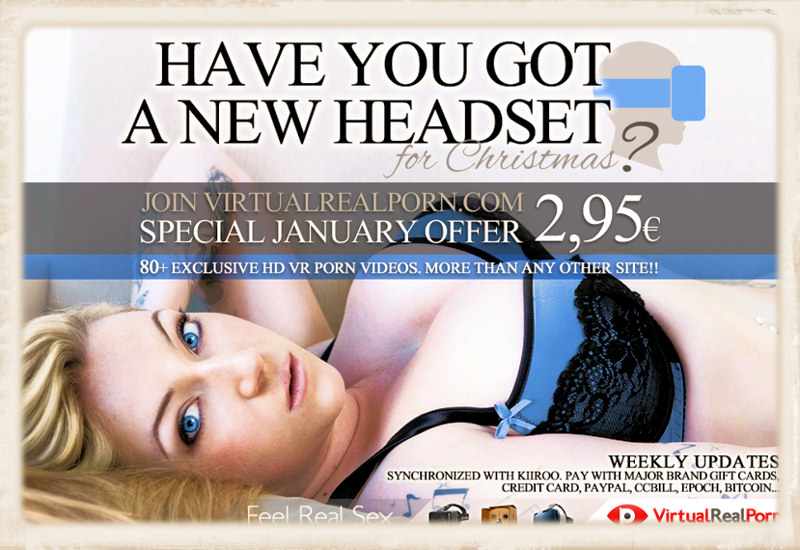 Okay…this is looking like a pretty excellent deal. For $3.21 you get 2 days to download 80 virtual porn movies. Hey, I ain't jiving you folks. This is one hell of a deal. I point you guys in the right direction. This is the best VR porn at the cheapest price you're gonna find.
So, if you want to get your VR porn on… now's the time to declare:
I Want a Cheap VRP Membership!!
Virtual Real Porn January Discount
was last modified:
November 8th, 2018
by