Hi friends, welcome to FindVRporn.com…the original, most singular, congenial, anti-Zeitgeist, VR porn review website on the Internets: the site where VR porn concepts first get formulated before spreading.

Hi friends, and Merry Christmas to you good folks.
I've been spaced-out today. You ever have a day like that, my friends?
Additionally…
Maybe I'm drunk.
Maybe I'm just amazed at the way you love me all the time.
Maybe I've just been Christmas depressed all day.
What is it about these holidays? They stir-up emotions like back in 1992 when little Damon was poking his dad's golf club in Snapping Turtle Creek.
Not funny on Christmas, either…
So, I've been lagging. But, let's get cracking because the one deal's about to end…
I felt like the most recent Jinx Christmas with Alessa Savage did much right.
The problem, though…how can I explain this?
I'll just be straight-up.
You see, the Taylor Sands' Star Wars XXX Parody—in my view—set the bar…and, perhaps unfortunately for VRcosplayX, I can't help but compare subsequent releases against it.
See, you VRcosplayX boys did too damn good of a job with the Star Wars one! I hope you boys learned a lesson!
I can't unsee Star Wars XXX and Taylor's perfect gal melons, man!
Concerning BaDoinkVR, the release that I liked the most recently, Hooky Nooky, featured horny Violet Starr: who gets props for a very effective transmission of her gal horny-desperation.
And, the other interesting thing cracking is it appears the BaDoink boys have launched a 4th VR porn studio-branch: BabeVR.
It appears that BabeVR has a solo emphasis, and honestly…I've been wondering when a studio would just hit the horny out of the heavens with the configuration that—in my opinion—is just absolutely made for VR…
So, that's that…
Virtual Real Porn has their Christmas special in full effect: which you can visit by clicking the graphic below.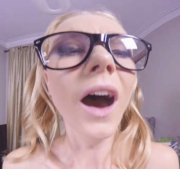 Keep that truncated cowgirl coming in 2018 VRP boys!
WankzVR's 12 Days special is still running. Additionally, the boys let loose a very special Christmas effort featuring Aaliyah Love, Adria Rae, Alex Blake, Elena Koshka, Gina Valentina, and Lily Adams.
Yea, that's a lot of famous porn gal there, man.
And, I absolutely must mention again the free CzechVR Christmas gift VR of 2017.
The other thing I've been wanting to discuss a bit is…wait for it…YanksVR. I'll get to that…at some point: along with everything else.
"Maybe I'm a man and maybe I'm a lonely man
Who's in the middle of something
That he doesn't really understand…"
We'll figure it out together, man.
I gotta go.
Merry Christmas.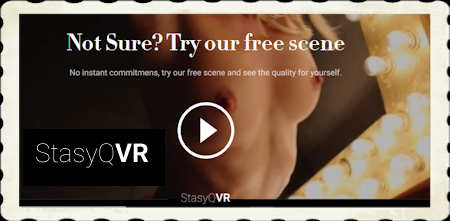 $7.95 BaDoinkVR and Interesting Christmas Stuff
was last modified:
November 28th, 2018
by