Get in touch…say something to Findvrporn
If you have something to tell me, fill out the contact form that's lower on this page. If you have some type of VR porn product or service that you want people to know about, let me know…I'll publish something about it to inform my readers. Plenty of people come by here looking for the latest info, and here's a free way to bring awareness to yourself. Here's the review/affiliate policies.
It's all about informing people in a fair way
Findvrporn.com launched in September 2015 as the Internet's 1st VR porn review website. And, we've tried very hard to put forth an original, creative and consistent product….that's fair! The fairness part has always been very damn important here. Everybody gets a fair shake here, man…
Want a review of your studio, product, service?
If you'd like us to review a VR porn movie, membership, website or virtual reality product … by all means, get in touch.
If you think you got a cool something that deserves to be on our PARTNERS PAGE, get in touch, man… that partners page is linked to from the footer on every single page of this website, so it's not some dead link or similar bullshit…
If you want to just say HI THERE or you have an idea or you want us to work together in some way…please, get in touch! Use the contact form below and share your thoughts. I check for correspondence, and I'm usually pretty quick to reply unless, life being unpredictable, there's some stuff going on in my non-Internet life that's dominating my time at that moment.
Findvrporn is all for cooperating, collaborating…and…people helping people!
FUCK YEA!
Beneath the contact form are a bunch of findvrporn.com banners. If you think this site has interesting original content that your readers would enjoy, please let them know. I should be able to send some people your way in return. 🙂
AR Porn consultation
If you're an organization that's trying to make the jump into AR (augmented reality) porn, and you're trying to figure things out: Findvrporn is now offering consulting services. I'm not trying to brag or sound like a jerk…I'm just saying that if I were trying to get an idea of how to proceed from a creative content type of perspective, I would want to talk to me. Like I said, not trying to sound arrogant or anything, but I've been thinking about this for a long time, and I've got a lot of ideas, and some of my ideas have been incorporated already into mainstream VR porn… like I said: I am not trying to sound like a bragging jerk! I'm just being honest here.
What's on your mind?
Here's some logos if you want to link over here:
200 pixel wide square: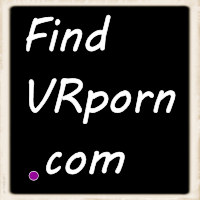 100 pixel wide square:

Thanks, take care, and good luck.
Contact
was last modified:
November 15th, 2022
by