Findvrporn.com launched in September 2015 as the Internet's 1st VR porn review website. And, we've tried very hard to put forth an original, creative and consistent product….that's fair! The fairness part has always been very damn important here. Everybody gets a fair shake here, man…
If you'd like us to review a VR porn movie, membership, website or virtual reality product … by all means, get in touch.
If you think you got a cool something that deserves to be on the funky friends list, get in touch, man…
If you want to just say hi or you have an idea or you want us to work together in some way…please, get in touch! Use the contact form below and share your thoughts.
Findvrporn is all for cooperating, collaborating…and…people helping people!
FUCK YEA!
What's on your mind?
Here's some logos if you want to link over here:
200 pixel wide square: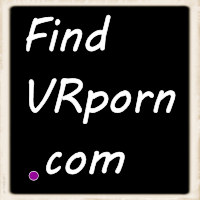 100 pixel wide square:

Thanks, take care, and good luck.
Contact
was last modified:
June 22nd, 2021
by