Number of scenes / library size -

100%

Performers (ability, quality, variety) -

100%

Image Quality / clarity -

96%

Camera Positioning Skill -

90%

Sexual Positioning / hornyness, variety etc. -

90%

Story/ narratives/ emotion -

98%

Intimate presence manifested and maintained? -

95%

Price / value for your dollar -

100%
Summary
WankzVR started releasing VR porn movies all the way back in 2016…and, damn have they come a long way! Their scenes are powerful, intimate, and full-fledged horny.
In my estimation, WVR played an important role in some early innovating manifested to the insides of our headsets: particularly in respect to erotically effective—and sometimes novel—camera positioning.
The good folks over at Wankz definitely have a type of gal that fits the Wankz look. In specific, they cover the "legal teen" sort of genre. In many cases, WVR seems particularly capable at eliciting a high-level of fuck-emotion out of their performers.
There's nobody else out there out-competing the WankzVR gang in their niche.
If you see an error or want to share your opinion about WankzVR, please do so in the comments.
What's WankzVR all about in just a few words?
Intense sexual energy meets clever porn concepts meets elite "legal teen looking" gals meets high-quality VR cameras that are usually positioned in the right spot.
Download the full Mia Kay Making It Big scene
Number of WankzVR scenes/library size?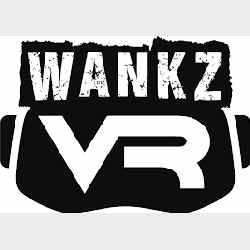 WankzVR now has 604 VR Experiences! 100% exclusive content. 7K
Your monthly sub gets you 9 new movies a month. And, of course, unlimited downloads and streaming. WankzVR was XBIZ VR Site of the Year 2018, 2019, and 2021.
It's a damn big library that's been growing for years now. I'd suggest you entirely skip the scenes from the first year or so…I'd say a good starting point would be the March 2017 scene, Money Shot, starring Stella Cox. I just went back and watched Money Shot, and I must say: this VR porn scene holds up very, very Goddamn well! Damn horny!
The closer you get, of course, to the present day…the better visual quality you'll enjoy. If you simply want to lose yourself in the highest level of visual 3D quality, stick with the 7K releases…but, I tell you: WVR has a lot of damn wack-worthy stuff that preceded their 7K efforts.
Click this link to see findvrporn reviews of individual WankzVR scenes.
Some New and Horny WankzVR Previews
So, I can discuss the optical merits of WankzVR…and, I can do that honestly using my meager words…but, as the famous saying goes:
A VR porn preview's worth a thousand wacks…
I'm going to embed a couple of very fucking horny WankzVR previews here to give you a better idea of what WankzVR is offering:
The Pornographer Next Door starring Emma Sirus
Great stuff from Emma and WankzVR!
Download the full Emma Sirus WankzVR scene
One Thousand Trick Pony starring Jesse Pony
And, Jesse Pony…enough said!
Download the full Jesse Pony WankzVR scene
Some WankzVR Stars
Some of the gals whom they've filmed in the past include Penolope Kay, Jessie Saint, Kenzie Reeves, River Lynn, LaSiren69, Lexi Anne Garza, Sera Ryder, Taylor Blake, Mia Kay, MJ Fresh, Olivia Jayy, Judy Jolie, Jordan Maxx, Skylar Snow, Alita Lee, Jillian Janson, Kylie Rocket, Maddie May..and a rowdy trio of Aiden Ashley, Laney Grey, and Lily Larimar was actually featured in the movie, The Night Before Wankzmas. Excuse me while my head explodes…
…and here's some more WankzVR actresses of note: Hazel Heart, Khloe Kapri, Angel Youngs, Melody Marks, Lena Anderson, Kyler Quinn, Savannah Sixx, Alex Blake, Haley Reed, Anna Clair Clouds, Adria Rae, Athena Faris, Lacy Lennon, Nikki Peach, Gianna Dior, Whitney Westgate, Alina Lopez, Charity Crawford, Kali roses, Paige Owens, Daphne Dare, Kenzie Madison, Aaliyah Love, Lexi Belle, Kagney Linn Karter, Carmen Caliente, Elsa Jean, Zoey Monroe, Jane Wilde, Keisha Grey, Alexis Adams, Ella Nova, Christiana Cinn, Chloe Cherry, Reena Sky, Gina Valentina, Marley Brinx, Stella Cox, Adriana Chechik, Bailey Brooke, Emma Hix, Mia Malkova, Quinn Wilde, Bunny Colby, Elena Koshka, AJ Applegate, Holly Hendrix…to name a few.
And, as long as that list above is…there are so many more of similar quality over at WVR.
A few of my most favorite WankzVR scenes of all time (with free preview download links included…)
So, I'm updating this in January 2022, and the scenes below are seeming a bit dated. For example, the Stella Cox Money Shot scene was first released March 31, 2017! That's almost 5 fucking years ago! But, I'm keeping these old scenes because it honestly makes a point: WankzVR has been releasing very horny 3D for quite a while now. There are a ton of HORNY fucking scenes in their back library.
Kiara Cole
Squeals on Wheels starring Kiara Cole
Stella Cox – imo the best shot WVR scene…
Money Shot starring Stella Cox
I consider Money Shot to be the best shot WankzVR I've seen. I just watched it back a few days ago and confirmed this impression. I can already here people objecting to this…hey, people like different things, but more importantly: people appreciate different specifics of VR porns…
It's certainly not the best quality in respect to resolution/quality. But, exclusively in respect to framing/positioning, it's my favorite. A number of sequences, but particularly the stand-up is just exceptionally shot/framed. Now, to be fair, Stella truly has a lot to do with this judgment because she's simply very good at what she does. If it were somehow possible to get this exact scene in 8K that would be a wonderful thing.
Chloe Temple
Daydreamin' of Dick starring Chloe Temple
Maddy May
Here's Maddie May…we have strong feelings of horny for Ms. May and her eye-crossing shenanigans! I LOVE MADDY MAY!
You can keep reading or just jump over there to download a bunch of free previews to help you evaluate whether WankzVR is right for you. As for me, I pretty much always have a yearly to them and MILFvr going.
But, you know what's even better these days? This is a new development:

WanzVR is now part of POVR: The Netflix of VR Porn. And, you can experience it for free. In other words, POVR is a subscription service—similar to Netflix, SexlikeReal, VRporn.com, etc.—and your POVR subscription gets you the WankzVR catalog: along with a bunch of stuff from MilfVR, Virtual Real Porn, VR Bangers, etc. It's a great deal. I bought a subscription personally.
So, as we're saying, WankzVR films the top-tier talent of the USA porn industry. This is honestly a great VR porn website with horny-creative producers.
Image Quality and Clarity?
Excellent 7K VR porn movie images. The VR footage is clear and excellent.
Camera Positioning Skill?
It's always—at the very least—good. And, sometimes it's mind-bending excellent. WankzVR is at their best when they truncate the missionary and/or frame it fully but very tight. Their squatting cowgirl hoverface is excellent also.
Sexual positioning, hornyness, variety, etc.
Okay, the sexual positioning is great: often times very tight on the camera. The VR is horny. There can be a variety concerning set-up, concept and narratives. By the way, I don't think there's a better VR porn studio when it comes to concepts and word play. As far as the female talent, there does seem to sort of be a WankzVR type. Check out the roster and decide for yourself on that one.
Story/narratives/emotion
We already sort of covered this above. Wankz will always have some type of narrative story that often includes a rather clever bit of conceptual word play.
Additionally, from time-to-time they go all out with rather extravagant and fun full-length cinematic 3D porns. This can be seen in movies like the surprisingly ambitious Zombie Slayers.
On the topic of emotion: there are scenes where the WankzVR director elicits a very strong…almost overwhelming…type of emotional energy out of the girl. There are a number of examples that illustrate this point, but I'm going to give two that really, really project an almost brain-busting libido tsunami from the actress. These two—like a number of WankzVR starlets—well illustrate what we call pornstar authenticity.
1. Mia Kay!
A large part of the perverse power of Mia's scene is she exudes a sense of being sexually overwhelmed by the stunt cock: thus conjuring some very intense eroticism. I'm very much looking forward to more Mia. She has an additional WankzVR scene, Between Friends (August 20, 2021) with Aria Carson.
2. Nella Jones!
And, we see a sexual sensibility—similar to Mia's scene—in Nella Gone Wild starring Nella Jones. This is fucking horny stuff, folks!
Intimate presence manifested and maintained?
The Wankz gang often hits this mark. In some ways, this particular metric is VR porn's holy grail. When it's attained, you know it…and, WVR does sometimes particularly nail it.
Price/value for your dollar?
This stuff is worth every penny. Check it out!
Here's an older little WankzVR update that I probably should delete, but I'll let it stay down here at the bottom…
Youth and crazed sexual energy in a typical WankzVR scene
The WankzVR catalog projects youth and often crazed type of sexual energy that gets a fella's balls jumping like a Keno hopper.
It's safe to say that there's a "WankzVR aesthetic" and it's a winning formula. It appeals to a lot of people. It involves gorgeous gals with a teenage look fucking hard.
I mean, that is a fair summary. And…it's shot in beautiful VR…and, what the fuck's not to like!
Some older odds and ends
Update March 21, 2019: WankzVR had a good 2018: awards, accolades, the whole deal.
Some quick stats and facts about WankzVR as of today. This information is all accurate to the very best of my ability and knowledge.
WankzVR also offers free previews to download of every release. Honestly, a website that doesn't offer free little previews instantly loses credibility with me…
For billing, WankzVR's authorized sales agents are Epoch, Safebilling and Segpay. These are widely-recognized as the safe companies to use.
WankzVR charges appear on your credit card as protransmedia(dot)com. That provides a layer of privacy.
When you get a nontrial subscription, they'll give you some free VR goggles if you want.
In my personal experience and from my time spent reading various accounts online, it's my strong impression that WankzVR/MilfVR are one of the honest, legit porn companies out there. If we're being honest, there's a lot of shady stuff out there. Believe me, I learned the Goddamn hard way.
WankzVR has a clear privacy policy at the bottom of their page. As it should be!
They do not store your full credit card info or sell your info or any of that slimy sorta con-artist shit so prevalent these days.
They also don't make canceling your subscription more challenging than a running a marathon. They give you readily available links to cancel with any of the options.
WankzVR also has a customer service number.
FindVRporn's verdict is that this is a legit organization that isn't going to rip you off. And, you know…unfortunately I now realize that it's necessary to provide this type of analysis.
You can read a bunch of WankzVR reviews I wrote over the years. You can read about their MilfVR project, which I think releases very horny VR also.
WankzVR Review 2022
was last modified:
January 20th, 2022
by