Update March 15, 2021 with new studios being offered and updated number tallies

Povr.com follows the Netflix of VR porn model. That means, one subscription price gets you access to movies from many different studios.
I took a month, which presently costs $24.95. It still costs $24.95 some months later.
After perusing this POVR project, it' very easy to say that a sub is a no-brainer for anyone seeking conventional, heterosexual porn with beautiful women.
Why is it a no-brainer?
For starters, there's a Free Trial which gets you two free, full-length VR porn movies of your choice. I mean, why the hell wouldn't you take the two free videos?
This is how POVR summarizes their offerings:
Access 19 Premium VR Porn Sites
Over 3,100 VR Network Videos
Over 5,400 Incredible VR Models
And, when they say PREMIUM it ain't exaggeration.
Here are the studios they offer:
WankzVR
Milf VR
VR Bangers
POVR Originals
LethalHardcore VR
Virtual Real Porn
VR Latina
VR Conk
Reality Lovers
Sexy VR
VR Cosplay X
Badoink VR
Virtual Taboo
BrasilVR
SexyVR
VR Allure
HerPOVR
Only3XVR
VR Hush
RealHotVR
So, you can see POVR ain't fucking around. And, I'll tell you something else with this review update. POVR is improving fast. And, I mean DAMN FAST! They are adding new studios and more VR porn features to their offerings with the quickness! ROCK IT, POVR! ROCK IT, GUYS!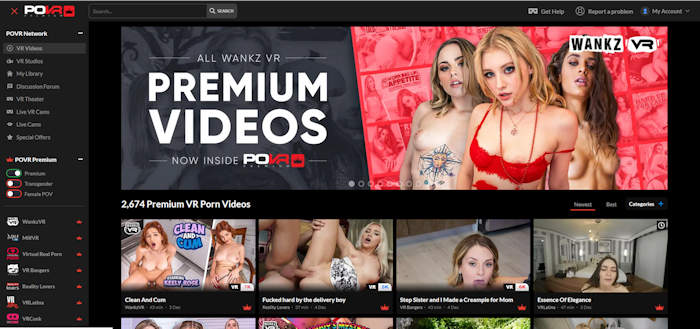 That is one heavy duty list of the world's best VR porn studios there. That is some serious shit!
Additionally, POVR is its own studio releasing original work of their own. I like that! So far they've done Jade Kai, Emma Hix, and, pictured below, Anna Claire Clouds.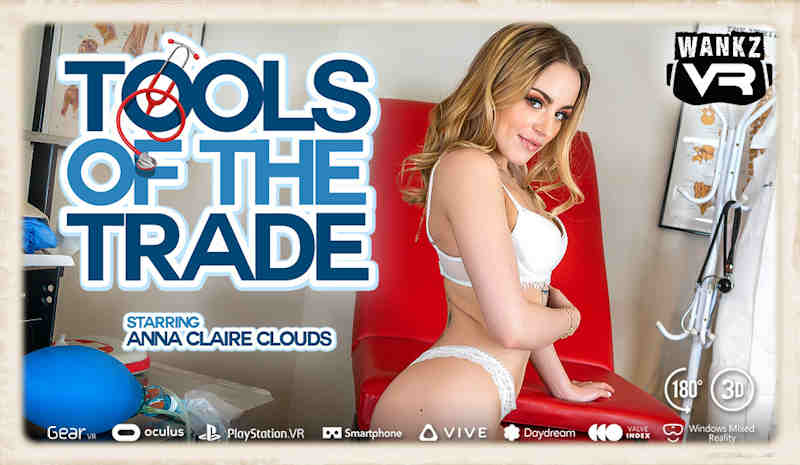 VR porn, you know…there's not much out there where you get more for your money. 25 bucks for 3100 full-length VRs! Fuck me, man…
There's not much more to say, really.
$25 and 3100 movies, there you go.
If you want all the mind-breakingly horny Wankz/MilfVR stuff, proceed. In my opinion, this is the best VR porn deal available at the moment.