two recent VR efforts
. You'll notice that above I call her a
Goddess
.
That's pretty strong praise, yes?
Well, here's why:
She's quite pretty. She's got the Italian/German/Spanish look that drives a man bonkers with its awesomeness.
She's sexy as hell.
She's been providing men with high-quality porn for many years now.
And, time-after-time-after-time, she's put forth an excellent product. And, she should be appreciated for that. She really lends herself to a man's "solo pleasure augmentation." (I came across this hilarious term the other day). But, back to our present focus: your chance to ravage the delectable Audrey Bitoni in life-like, virtual reality…
In virtual reality, she's off the fucking chain, baby
. When you see her face close to yours, you'll know what I mean! And, when she bends over in her skirt and sticks her
3D ass
in the air…this must be seen!
And, when she's bare-chested with her suspender slipping off her nip… Just adore those things!
And, when she's treating you to an extended virtual cowgirl and biting her suspenders and moaning…
and, when her glazed face is in yours, you just want to drop to a knee and propose…
Okay, so we keep it real in these parts. And, it's good to acknowledge that men consume porn so they can wack in a more imaginative, thrilling way. (And, yes, this is leading to sex robots getting humped in augmented reality…but, that's still a few years away. First, let's see the consumer release of the Oculus Rift!)
VR porn is going to blow up because it exponentially increases the wack's thrill.
Now, I know a lot of you guys have been shaking the monkey to Audrey's two-dimensional porn for years. You know you have. And, now you get Audrey in three dimensions. If you think VR is too complicated, you're cheating yourself. Just read this how to use VR porn guide. It's easy.
All right, in August, 2015, Naughty America released two Bitoni VR movies. Both are in the My First Sex Teacher genre:
Be Her Student, starring her and Ryan Mclane, released August 19, 2015. In the world of VR porn, the lucky Mr. Mclane goes from being Alexis Adams' virtual teacher five days ago to being Audrey's student!
The Bad Student, starring her and Xander Corvus, released August 31, 2015.
So, these two movies share some similarities, but hell…it's Audrey Bitoni in virtual porn…don't complain. And, we've already established that we're not here for the narratives. Good student or juvenile delinquent, who cares? Let's just get those three-dimensional, POV shots of Audrey's face and tits.
I'll be honest with you. As I've mentioned about Naughty's other VR work, I really enjoy those up-close camera shots of the
woman's beautiful face
. It's horny-inspiring in a way that 2D porn just can't achieve.
Likewise, go ahead and call me a dork, but I really like seeing the 3D Audrey walking close in her fancy, teacher-lady clothes. There's something timeless about a beautiful woman in a black skirt.
It can easily be hornier than some ho like Miley Cyrus in a thong. No doubt. I didn't have any teacher like Audrey when I was a student, but that's also what charges the virtual teacher fantasy. I did have one teacher who was about 25, and she was hot in the way that a beautiful Sunday school teacher lady would be hot. Anyway…
Porn, of course, as reflected by the endless sub-genres, is one of the most subjective things out there. From my perspective, I think the POV perspective should be utilized a bit more. I think many would agree that in virtual sex videos it really amps up the virtual aspect.
So, I'm including some screen captures from both of these August movies below.

I'm giving both these movies
9 out of 10 stars
as a result of Audrey's beauty, performance talents and for having
straight
(not wavy!) hair. It would be ten stars if they showed off Audrey's ass in a pink bikini with white polka dots.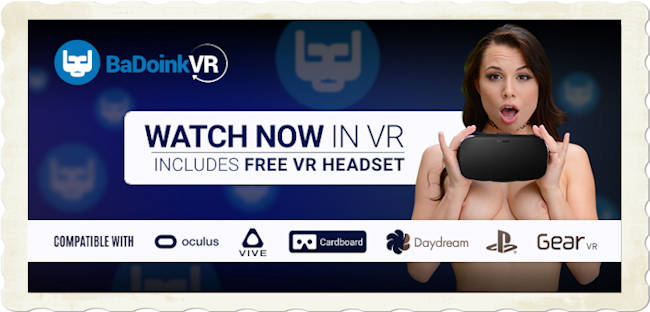 All right, let's take a look at Audrey's