November 27, 2015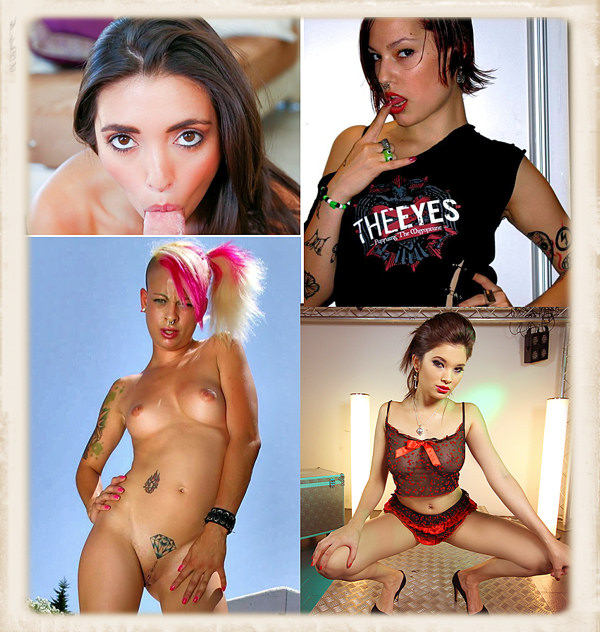 All right, here in the U.S., it's this thing called Black Friday, which means people buy a lot of shit. And, the BaDoink boys have just released 360 Degrees of Seduction. The video runs 15 minutes. And, as usual, there are versions available for the Oculus Rift, Gear VR and smartphones.
I'm reviewing the HQ – 1080×1080@60fps 1.6GB Smartphone version running on an HTC M8. I used the AAA VR Cinema player, which must be set to Stacked 360 for things to work properly.
Additionally, BaDoink's presently displaying a banner, which promises, "Two new VR videos every week 'til New Year's." Excellente.
Study Hard is slated for November 20th, and from the picture it looks like their Teen VR trend is continuing. And, for December 3rd is Three-Course Meal. I'm not sure who those two gals are…but, I'd say they're looking—wait for it—tasty. I ask you this: what is the point of being alive if you can't indulge your corny (and usually unsuccessful) humor?
Okay, so…360 Degrees of Seduction: starring Gala Brown, Silvia Rubi, Naty Mellow, Jesyka Diamond, two stunt cocks and a dildo. I believe the last 360 VR attempt we saw was BaDoink's Cumming Full Circle – A 360° Experience with August Ames, Jaclyn Taylor and Valentina Nappi.
So, here's the thing about porn with a 360 degree, field of vision. We're so early into the VR game, and these 360s are, no doubt, technically-challenging. Hell, the truth is that a head-on, 180 degree VR is incredibly difficult to get right. There are so many elements and variables. This equipment—cameras, headsets, etc.—is so new.
And, there's just a lot of moving parts, literally, to coordinate. And, the goal is to get the perspective and scaling correct to create an effective illusion: immersion, as they say. This shit ain't easy. And, at the risk of sounding a little goofy; BaDoink, Naughty, and VRP are the pioneers with the guts and energy to dive in first. A year from now, the others will see that it's profitable, and they'll start producing VR content. And, of course, they'll benefit from having an existing model to learn from…
You can be damn certain that VR 360 movies are going to be incredibly popular in the future. There's just so much potential there for different applications (beyond porn…though, yes a 360 strip club that you can navigate is much-anticipated). And, what we're seeing, presently, are the very early days of virtual reality being available on a mainstream consumer level. We're not even at that point yet…
So, the only way this is going to move forward is through these early attempts, which are bound to have some shortcomings. There's no way around that.
So, let's talk about what's right with this latest effort. Well, they gathered four beautiful, naked women: Gala Brown, Silvia Rubi, Naty Mellow, Jesyka Diamond. Oh, hell yea. I'd say you're off to a good start, thus far!
I was familiar with Naty, who's already been a VR stripper…and, Naty: you've got a nice ass, girl. Glad to see it again. Gala Brown is a Spanish fox, and I was familiar with her from Twitter. Silvia is also a Spanish honey with an intriguing, lean-and-muscular-and-tatooed look…Silvia's the type of girl…if you were so lucky to fuck her, you get the feeling it'd be a
vigorous workout that'd leave you sore for a couple days. And, Jesyka Diamond is another DTF mamacita!
All right, so you're presented with an orgy in 360 space. It's best to sit your ass down on a swivel chair. Being a risk-taker, I stood up with a hand on my closet (for balance) and turned in a circle. There's a lot of action to process! Yea, I'm living dangerously, man…
Things start off with Gala charging the camera in her swishy skirt. She immediately lifts it, turns and shoves her round ass at you. Gala, you're just my sort of girl! Why can't all women function as such? Two minutes later…Gala and Jessyka both have cocks jammed in their pieholes, while Naty's smooching Silvia's backside. Yes, indeed!
These six-person orgies present a lot of…information…to process! I've got to tell you: Silvia looks hot with a thong jammed-up her ass crack! You just want to get behind her and plunge your cucumber into that Spanish garden. A minute later in the video: Silvia's smiling while smacking Naty's happy hindquarters. The other two gals are sucking away like they're underwater with oxygen cocks.
Five minutes in: Jessyka's cowgirling like a crazed whore while Naty and Silvia rub baby holes. By the eight-minute mark, Silvia's sporting a strap-on. At ten minutes, Jessyka's wide-legged-cowgirl-couch-bouncing like an inspired nympho. With Jessyka on my lap, I think I'd be able to hold my jet fuel back for about…um…three seconds. By eleven minutes, Jessyka, Gala and Naty all have cocks in their twats: one of the cocks being a strap-on. And, so it goes for several more minutes…
So, kudos to the BaDoink boys and these fine-ass women for pushing the VR porn innovation. Well done. In the future, I think these sort of shoots (like all VR porn shoots) would be made more horny-inspiring by using more camera close-up shots. This, I imagine, presents a particular challenge while filming 360. At any rate, looking forward to seeing this progress.

Gala, Silvia, Naty, Jesyka, two stunt cocks and a dildo
was last modified:
March 3rd, 2021
by