Update March 5, 2021: KinkVR is most definitely releasing movies again! You just never know in this life, man…
Update January 2018: KinkVR received its last update on July 28, 2017. So, that appears to be it for the KinkVR boys. We'll see… Anyway, Penny Pax is pretty damn awesome. And, this article still has value for historical purposes.
Update Feb. 2019: I heard something about Badoink taking over KinkVR… not sure, though
—————————
The article below was originally published December 8, 2015
Hi everybody, there's a San Francisco porn company called Kink. And, these ain't no rinky-dink folks, friends. This is a significant, multi-million dollar porn empire that's been pumping out their particular perversions since 1997. That's right: the correct characterization for this kinky bunch is empire. And, there's a reason why they're so successful: because they're pretty insightful about human sexuality: not to mention, they've got their share of business smarts…more on that later.
So, being previously unfamiliar with the Kink boys, I checked their website.
And, it's an interesting niche: device bondage, hardcore gangbang, hogtied, submission, slave training, dungeon sex, machines, divinity, electrocuted women, men in pain, wired pussies, etc. Wait a sec. Wired pussies? All righty, then. What's my first impression? Well, men in pain…I don't know… Electrocuted women? Where do I sign-up!
So, the Kink boys have entered the VR porn game. We already knew that in short time others would line-up alongside Virtual Real Porn, BaDoink and NA. And, the other porn empires' slow entry only shows cautious, corporate tendencies.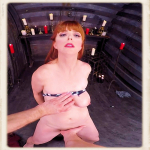 And, the Kink boys have officially jumped. And, a savvy strategy's being leveraged through their beta site. You see, they're giving away full-length VR porn movies for free. So, for all the cheap motherfu… um…for all the thrifty, VR enthusiasts: take note of this new, free and kinky VR porn.
Now, unsurprisingly, the Kink boys' VRs are in the same fetishistic genre that made founder, Peter Acworth, a very young millionaire years ago. And, these aren't little 45 second clips either. These are full-length, gig+ files being offered. As of today, these are the free movies:
Submit To Venus Parts 1 and 2: featuring Venus Lux and DJ
Ella Nova's Outrageous Anal Adventure: featuring Ariel X and Ella Nova
Ariel X and Ella Nova's Kinky Lesbian Sex Show: featuring Ariel X and Ella Nova
Eager To Serve Parts 1 and 2: featuring Penny Pax and Bill Bailey
So, what should you expect from these movies? Well, it's always a good idea to let people describe themselves in their own words. In the Kink case, it goes like this:
"We demystify and celebrate alternative sexualities by providing the most authentic kinky experiences."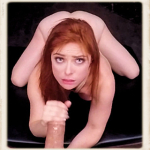 I'm also thinking that alternative sexualities sounds like a pretty big umbrella. And, indeed it is…
Now, here's the thing. Under this enormous, alternative domain, there's going to be stuff you dig…and, stuff you'd rather bury. And, as discussed before, for the most part (presuming consenting adults), there's not really a right or wrong to eroticism. Nor do I think there are necessarily rational reasons to explain why a particular scenario tickles your kinky bone.
In plain language, some things awaken a man's libido while others might jab his gag reflex. And, that's just the way it is… So, for me, kinky lesbians or oversized-objects-in-the-female-anus isn't quite my cup of cocoa. However, the domination theme—as seen with Penny Pax—is much more up-my-alley… er… I mean… more desirable!
So, let's now consider Penny's first foray into kinky VR. She's a twenty-five-year-old gal from Florida. She's prominent in the porn world: having worked for Bangbros, Kink and other major studios. She's been in the game since 2011. She stands 5′ 5″, measures-in at 34D-24-35 and…well, it would appear she's pretty kinky, guys!
In Eager To Serve…well, let's look at part of the film's synopsis:
"Cute, filthy talking, eager sex slave, Penny Pax is at your service! Rip off her clothes, inspect her natural gorgeous body…"

What? No women getting electrocuted! I'm out of here! JK.
I think for a panties-and-bikini sort-of-guy like myself, this is the corresponding kink that gets the man motor purring. Domination porn hits a fantasy center in the man mind. Reality sometimes isn't comforting…
And, this is where porn enters the scene. Porn exists because our real-life, sexual desires often can't be fulfilled. Or, that's at least one prominent reason. Because, let's face it…deep-down…you know that right-this-instant, you want to march a gal like Penny down to your basement…and, you want to abuse her! Admit it! You want to abuse Penny! Oh, you sick bastard, you!
So, let's look a bit deeper at this kinky terrain. Let me add, first, that I'm running these videos on an HTC M8 with Homido using AAA VR Cinema set with SBS 180 and 79 FOV: the perspective and scaling was first-rate. This is encouraging that they're already getting it right!
The Part 1 Smartphone version weighs about a gig and runs for fourteen minutes. It begins: Penny's standing in her skirt and tank top: in one way, she's projecting a coquettish vibe…and, in another, there's nothing innocent here, because she's informing you that today she'll be completely yours…she's going to submit her whole body from head to toe…it's all yours! Oh, Penny baby!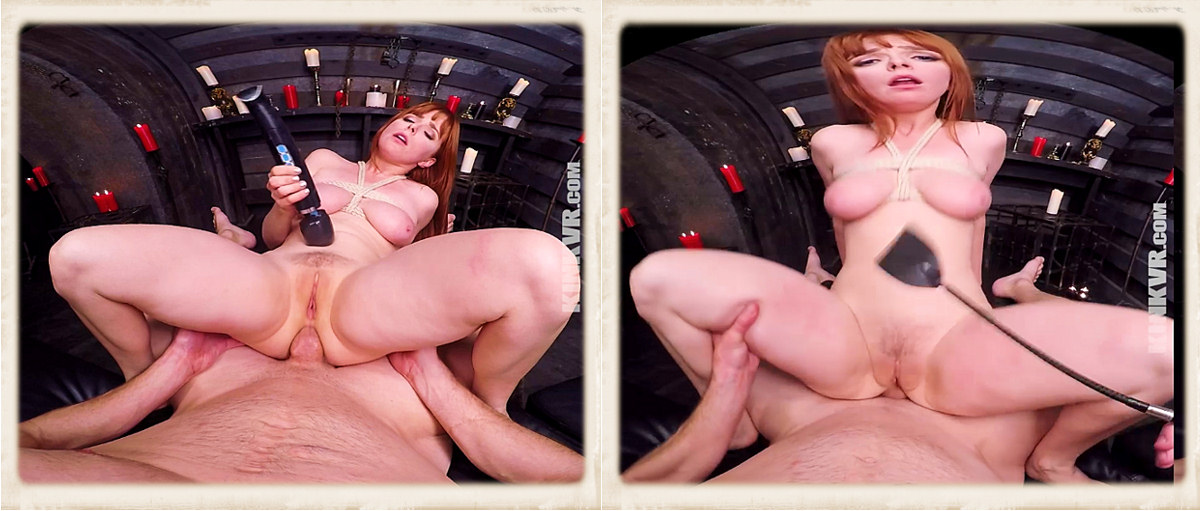 This monologue continues for a while, and I'm going to say Ms. Pax is quite adept at this jerk-off encouragement type of dialogue. I've been wondering when a VR content producer would go this route, because it's just tailor-made for virtual reality.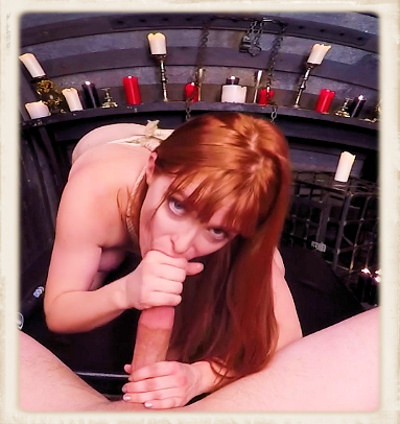 This is good stuff. Penny continues about how she's meant to be your fuck toy! Oh yea… I want a Penny toy! Put it on my Christmas list! Right at the top of that list, Santa! I mean, Penny just said she wants to be my "little doll to use and abuse."
Good stuff, man! I mean…Penny's now begging me to use her! I'm coming Penny, baby! Just give me the directions to the basement dungeon you appear to be holed-up in!
Three-minutes-in: virtual hands appear, squeezing Penny's tits. Four minutes later, his hand's jammed in her mouth hole. Get your big hand out of Penny's mouth! And, I'll tell you what: Penny's continuing monologue demonstrates that she understands both the VR medium and the male psychology. But…
It's not long before the abusive bastard's slapping her face. And, you know what Penny says?
"Thank you, sir."
Oh, man. They're not calling these boys Kink VR for nothing… Things continue, and he's soon slapping Penny's bloated funbags and again shoving his entire damn hand in her pretty-little, mouth.
Then, it's time for Part 2, which weighs about a gig and runs 15 minutes. Penny starts by performing a doggy foot job. The no-good slut! Before you know it, she's reverse-cowgirling, while thanking sir for his perfect dick and calling herself a lucky little slut. I'm thinking this a lucky stunt cock…
Before you know it, Penny's cowgirling-mudtrail-style and pulling out toys!
And, the no-good bastard's slapping those enormous, redhead nipples with some sort of fancy flyswatter. Penny, I want to slap your big nipples with a flyswatter! LOL…good stuff. And, it's free! Kink VR is expanding the present VR porn boundaries. I suppose that was inevitable. And, now…bring it on Kink boys. I'll watch your future efforts. That's about it, folks…
Free and Kinky VR w/ Penny Pax
was last modified:
March 5th, 2021
by