Megan Sage Porn
If you're anything like me, you will feel terrifically horny when presented with this brunette beauty who goes by the name of Megan Sage. I like her. A LOT! I love the cheerleader outfit.
And, if you're feeling horny to the extent that you're saying to yourself: I NEED MORE MEGAN! Then, check out the Megan Sage porn collection at Porn-Star. And, if you really want to go down the…um…rabbit hole…then take a look at their pornstar archive.
Megan Sage Naughty America VR Porn
Performers
Megan Sage, Preston Parker
Site
Naughty America VR – American Daydreams
Synopsis
Megan Sage is auditioning for a part in the next VR scene. Does she have what it takes? Find out how she persuades the producer.
---
This is some great Megan Sage VR porn from Naughty America VR. Rather than chat about it right out of the gate, let's allow the pictures to do the talking. And, I'm going to put a ton of Megan Sage porn pics and screenshots below.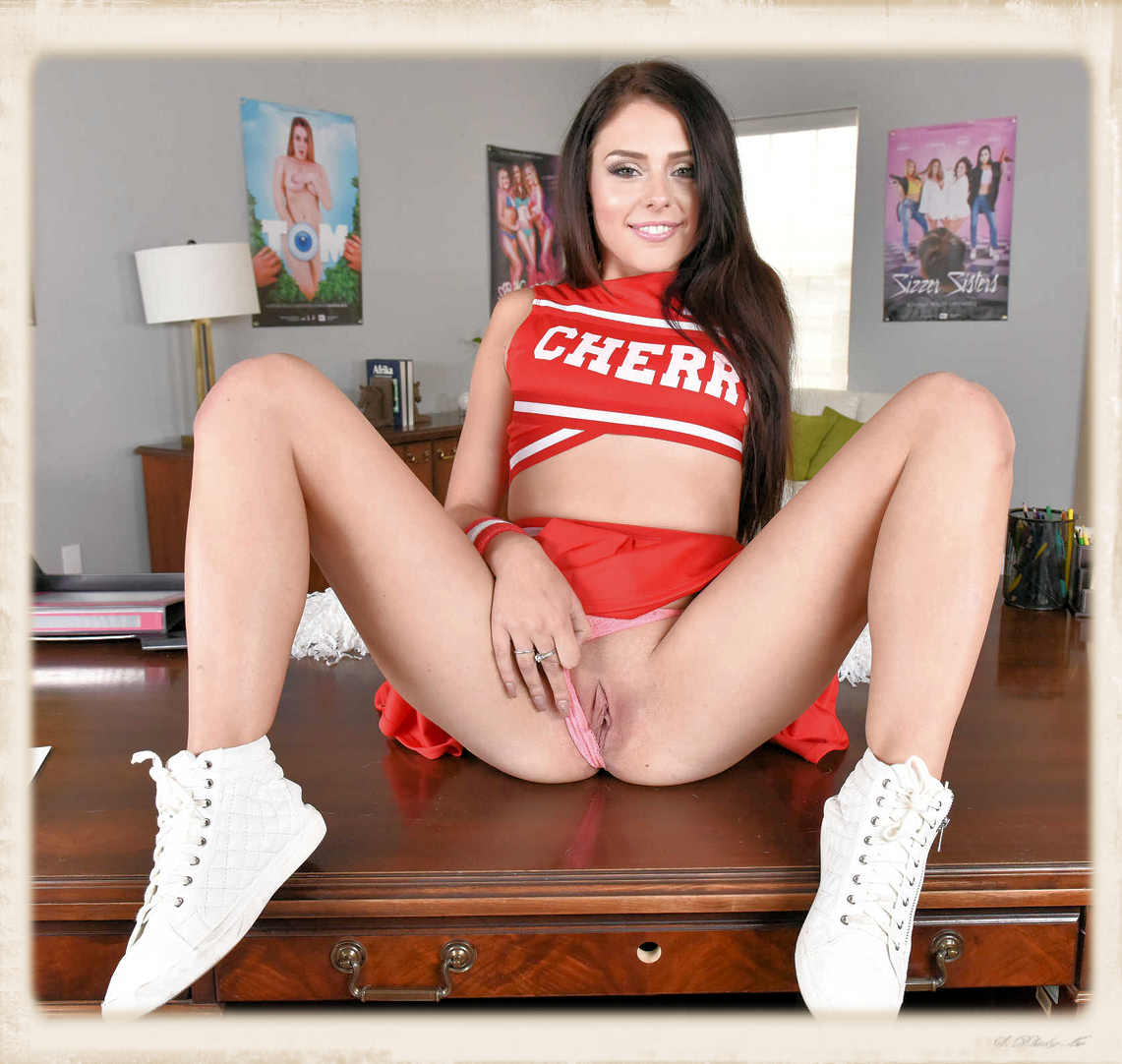 It might sound funny, but if there's one thing I truly appreciate in life—and, I know I'm not alone here—it's a beautiful, female face.
I'm a guy, honestly, who really enjoys simply looking at—and appreciating—a woman's beautiful face.
So, Megan's a beauty. And, perhaps more importantly, on film she fucks naturally: giving the viewer the impression he's not watching a porn performance. This is a good thing.
And, this movie permits the viewer entry into a fantasy: that he's a porn, casting director: who beautiful, young women are all dying to please.
Oh man, I want to apply for that position!
And, in future releases, I'd mainly like to see NA get the doggy and missionary footage more immediate feeling with roving close-ups. And, of course, more VR kissing action.
Nonetheless, the technical VR aspects in this release seemed mostly correct: allowing Ms. Sage to shine like that rainbow that you can't put into words… no matter how hard you try.
And, if you like Megan Sage VR, you'll want to see this feature about all the Best VR Porn.