Get More Dahlia Sky Porn
Dahlia Sky is gorgeous. She looks like a straight-up, high-end fashion model. If you want to see more of Dahlia getting naked, check her special features over at Porn-Star. Be sure to check out all of your favorite pornstars while you're there.
And, click over here to get 6 full-length Dahlia Sky VR porn scenes from one single membership.
Dahlia Sky In Dahlia's One Night Stand By WankzVR
Hi friends, welcome to FindVRporn.com…the original, most singular, congenial, anti-Zeitgeist, VR porn review website on the Internets: the site where VR porn concepts first get formulated before spreading.
Today I must discuss something I'd like to see: changing depths on the truncated footage. And, we're going to do this by considering Dahlia Sky's new Wankz VR scene Dahlia's One Night Stand.
What does that mean?! …Your Goddamn inferiority complex is subconsciously guiding you to make up a bunch of stupid bologna, man!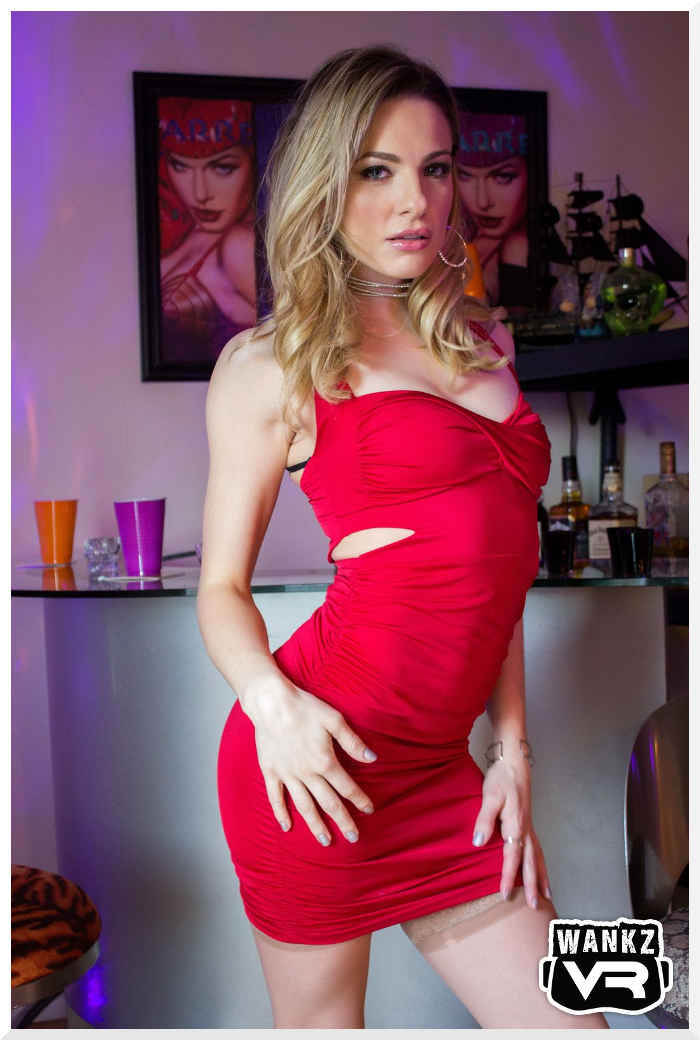 Imaginary voice, stop harassing me!
What kind of title is that, man? What the heck is changing truncated depths?
Imaginary voice, granted, these little italics questions are corny and somewhat of a comedy fail, but…that's how we roll. Our lives are a comedy fail, man.
As Imaginary Voice already suggested, it all comes back to the inferiority complex. Believe me, everything in the world that's interesting or horrible always comes back to an inferiority complex.
And, after I again introduce new VR porn ideas/terms, how long before FindVRporn.com gets insulted by the folks who are now, "Let me tell you about changing truncated depths, man!"
Anyway, a good place to address this changing truncated depths aspect would be a WankzVR or CzechVR feature.
Why?
Because, it'll be one of these two studios that does it first. Probably Czech, but we'll see…
So, with this CTD thing in mind, we'll look at the Wankz boys' new movie, Dahlia's One-Night Stand, starring Ms. Dahlia Sky.
As suggested earlier, in the present article, different things might be more emphasized than usual. I know you fellas hate everything formulaic, man! I hate when things descend into formula also, men!
I give Dahlia's One-Night Stand credit for conjuring some intrigue: a presumably urban, subterranean after-hours spot complete with the existentially-vacuous libertine vibrations.
I ain't just trying to toss fancy words about, friends. I did my share of sneaky stand-up buck-and-duck outside nightclub toilets too, man! …with beautiful babes, too!
And, yep…there's always a vibe and tone to those spots: a sort of desperate, selfish-nihilistic feeling humming about…
So, I credit the Wankz team—and, Dahlia certainly—for capturing this, though, unfortunately they encountered a challenging dilemma: if you aim for realism, the lighting must be murky-dim (as seen in stand-up pictured below); but, for VR porn optics, murky-dim can be fairly criticized. That's to say, in my opinion, things would look better with more lighting.
But, still… the whole segment was pretty cool. You know, a man ain't gonna get perfection on earth.
Still, though, as a general rule I'd say that optics must trump mood in these decision-making processes.
I'd suggest using murky far-away shots to set the scene, but blast those high-beam lights during the basement-hallway-seedy hump-and-bump scenarios.
Anyway, I stopped smoking two days ago, and I'm kind of fucking this up, because I'm having trouble concentrating.
Anyway…
This movie is a good choice for the whole changing truncated depths discussion because it illustrates some horny-immediate camera perspectives in the first place.
And, in this article I'll argue that if Wankz experiments with changing truncated depths, I believe the results would be horny. I guarantee that.
I'm not looking to discuss other aspects of this film much. WankzVR, in my view, does many things right and some that don't work for me. That praise has been stated in previous articles.
So, can you summarize WankzVR a bit for me?
Sure, I can give you my opinion of the most noteworthy characteristics I expect to see in a WankzVR release.
1. My favorite is how they shoot a smothering, from-behind sexual sequence. This is off-the-charts-horny. And, if I'm being honest…they don't have a copyright on it, and I just can't figure out why every studio isn't doing this.
2. I'm also a fan of how they shoot the missionary push-forward.
3. The general, technical quality is on-point.
4. Their actresses…well, let me put it like this…when I think of a WankzVR gal, I think: young, pretty, skinny, pale. Now, there's some over-generalization there. But, that is what I think…
5. Their movies tend to run long. Personally, a bit lengthy for my tastes. In virtually every case, there are sections I'd cut.
6. They're willing to take creative risk with narrative and world-creation. I like that! I like it because they tend to do it well. What am I talking about? Well, world-creating as in Zombie Slayers, Semen Demons (preview embedded below), and to an extent, even this present release.
So the reader sees our bias, here's the FindVRporn desired checklist:
Convenient List of Positioning Elements FindVRporn wants in every release
1. A Prerequisite for the following to apply is that there is a correct sense of spatial correctness. That's to say, if the scale/feel of things is wrong, position doesn't matter.
2. A second prerequisite is a proper contrast between the performer's skin color and the background. To my surprise, this obvious consideration is so often overlooked.
3. Hit a fella with an Instant Sweet Spot Open: it's how it's done, son.
4.
Face close-up time in sweet spot zone, minimum 3 minutes.
5. Sweet spot clothed teasing, minimum 2 minutes.
6.
Bent-over blowjob, minimum 2 minutes.
7. Missionary push-forward, minimum 5 minutes.
8.
Truncated missionary: minimum 3 minutes. If you want major bonus points: fade cuts between truncated and push forward!
9.
Standing from behind head/hair pull, minimum 3 minutes.
10.
Immediate doggy that feels big enough, minimum 2 minutes.
11. Squatting Cowgirl Hoverface, minimum 2 minutes.
12.
Ten finger reverse cowgirl, minimum 1 minute… as seen in Deadpool.
13.
Truncated cowgirl as seen in VRP's Student Affair: at least a minute. Every release already has cowgirl, so yea…I want to see the camera zoom into truncated cowgirl every release also.
14. Change depths with truncated footage: this is a little more complicated to explain…
Bonus:
1. Switch a few times into immediate 3rd person POV.
2. Work in moving camera.
3. As a very general rule, imo, it's best to have
the woman pulled down far in the frame: even to the extent where all that's seen of the man is his thrusting dipstick.
4. Although controversial, if it were up to me, I'd say break 1st person POV all the time with quick black fadecuts that then refocus very close to the woman's face etc. and then fade back to POV…this is something not seen much, though CzechVR is closest…
5. Although, not strictly a positioning aspect, if the background provides maximum contrast with the woman, everything—including positioning—looks better…
All right, so let's discuss the truncated changing depth thing…
So, here's the basic idea. Truncated footage is seen from a few studios during missionary. I want to see this from all studios.
And, I want to see camera depth-changes while still maintaining the truncated missionary framing. That means, if the camera's mounted on man-head, have the fella lean-in and make it interesting: this will also amp-up the
verisimilitude.
Virtual Real Porn recently did a truncated cowgirl that I thought was very cool.
I'd like to see more truncated cowgirl.
Anyway, we're using this Dahlia movie as a reference. I ain't picking on anybody. I could have used any movie as a reference because at the moment I'm not aware of anybody changing truncated depths.
As it happens, this movie lends itself well because it could very easily add this…
Oh, man…I really can't concentrate. Little voice in my head keeps saying, "Fuck this truncated article. Let's go get an Egg McMuffin and a pack of Marlboro…"
Okay, see here's the idea.
There was a very nice pull-down—almost truncated—doggy section (pictured below)…
So, to change truncated depths, you need the male actor to bend inward towards the woman: which gives a very immediate perspective of the woman's head. A lot more could be said, but later… for now, just do it.
Likewise, there's a good truncated missionary section with Dahlia (pictured below).
What I need to see is depth changes in this truncated footage.
All right, you guys are the best. I need to take a nap or go running or something.