All right, friends…we're the original and the best…you already know that…so, let's just bunny hop into some horny 3D Easter stuff this Year of Our Horny 2018. Let's talk about some Samantha Rone VR PORN! I LIKE HER!
I didn't say we were the funniest, man!
I said we were the best!
By best I mean the highest-quality writing along with the most useful analytical VR reviewing concepts that all were created and coined right here at findvrporn.com.
We get copied all over the place, but I'd recommend you just bookmark the original rather than stumbling around for a second-rate facsimile.
So, today we'll consider and compare a tiny bit.
What are we comparing and considering?
The Easter VR porn imaginations from—in alpahbetical order—CzechVR, Virtual Real Porn and WankzVR.
Why are we comparing those three?
Because I, personally, like all three studios and feel they produce work that's worth considering. There ain't no way around these judgments being individual and subject to individual bias/idiosyncrasy: and, it'd dishonest to pretend otherwise.
Okay, so each movie now gets three screenshots.
Czech VR 203 – Horny Easter starring Katy Sky and Licky Lex
Virtual Real Porn – Bunny Game starring Ali Bordeaux, Violetta, Samantha Rone and Nick Ross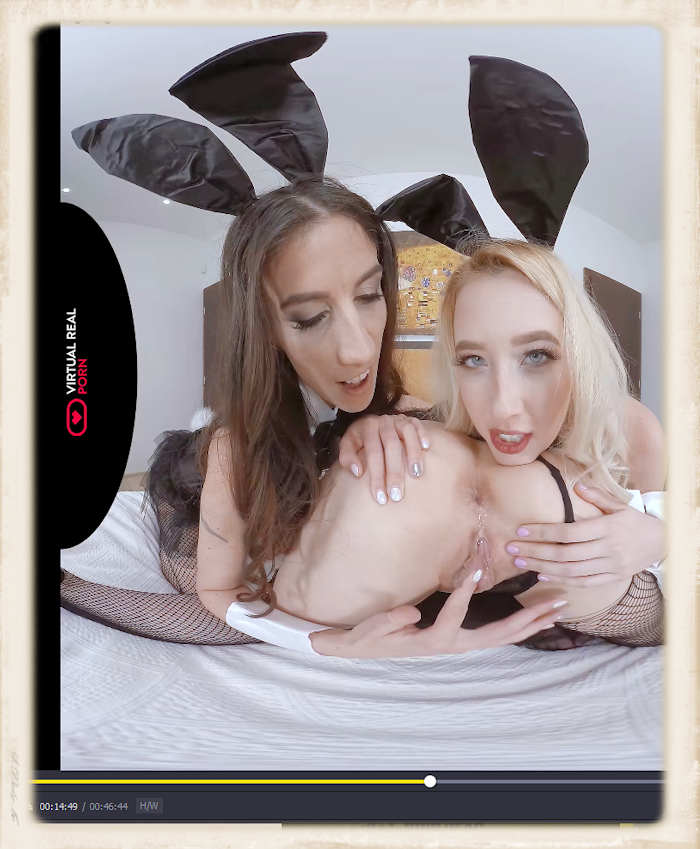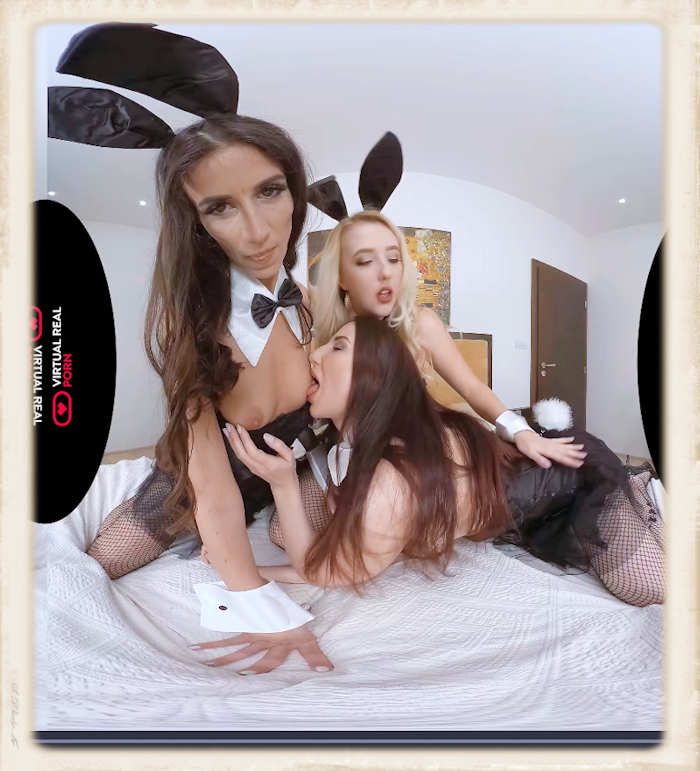 Visit the VirtualRealPorn Website
WankzVR – Some Easter EggSanity starring Kenzie Reeves and Victoria Steffanie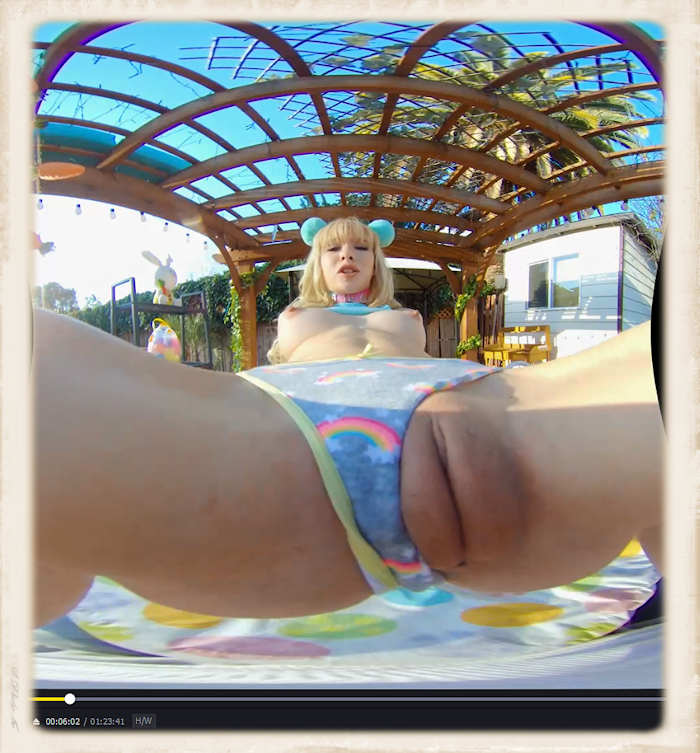 WankzVR has a legit Easter special right now: you get your first month of both WankzVR and MilfVR for $14.95. Click the banner below for that.
What Do All Those Pictures Have In Common?
They're all great examples of the three things I'm looking for in evaluating the optical hornyness level of virtual porns:
1. Positioning
2. Framing
3. Sense of Spatial Correctness
Those are three similar and interrelated factors that determine how effectively the studio has met its objective. And, make no mistake: the objective is a horny product. That should be the only Goddamn objective.
And, whatever studio succeeds in the above regard will be praised here. Period.
The other major factor I want to see is the Instant Sweet Spot Open. Virtual Real Porn is the only studio that delivered the ISSO of the three.
Which Was The Best Easter Release?
Like we always emphasize: it depends on what you want. If you're a big fan of Kenzie Reeves, then the Wankz effort's the best.
To attempt and remove bias, I use the standards that are linked to above.
Based upon those factors, honestly…it's kind of a tough call.
The Czech and Wankz releases…I'm going to call it a tie according to our factors.
Their cameras spent enough time positioned effectively to frame up some erotic shots that hovered throughout the sweetspot zone range. This was most evident, actually, in the posing (non-fucking) footage.
This comes as little surprise: they consistently deliver good results.
On the critical side: Wankz blowjob, cowgirl and reverse cowgirl were too distant for me. By my standards, I need more hoverfacing footage. Period. Kenzie pushed her (horny purple socked) missionary forward, which was good: but, Wankz has previously shot this position much better. Generally speaking, Wankz has shot VR fucking better.

On the critical side: Czech's spagat—while I'm VERY DAMN glad to see this in VR…was a bit small. Additionally, although they did cowgirl hoverface, I need to see push-forward missionary hoverfacing. Multiple minutes of it. Every release. Done just like it was with Ssindy Rako. Generally speaking, Czech has shot VR fucking better.
On the positive side: both releases delivered off-the-chains-horny posing of the women. Seriously: horny. I ain't just saying that. That tight footage from both studios: that's what it's all about.
Concerning VRP: For my eyeballs and brain, the doggy and blowjob were far too distant. The cowgirl failed, for me, as it never squatted far enough forward. And, I'll never understand why studios are still shooting a reverse cowgirl that has the woman lean towards the man's feet.
So, why the hell am I saying VRP stole the Easter show?
Answer: Samantha Rone.
And, this also illustrates an intrinsic and funny aspect of reviewing this stuff.
And, it's certainly worth considering.
Actually, considering this ain't optional. We must spend some time thinking about what follows…
It clearly demonstrates how nobody can universally declare which VR porn studio or release is the absolute best. It really comes down to the individual consumer.
By our very well-developed review criteria…I mean…it took me a couple years of reviewing VR porns to formulate the FindVRporn.com VR Porn Standards Project…and, by those very standards, Virtual Real Porn's release was the weakest of the three.
And, yet: it was my favorite Easter release.
How the fuck is that the case?
I already told you, man…Samantha Rone!
Sure, Samantha is drop-the-fuck-stonecold-dead gorgeous. But, all these performers are beautiful.
It was the segments where Samantha's face and eyes engaged with the camera.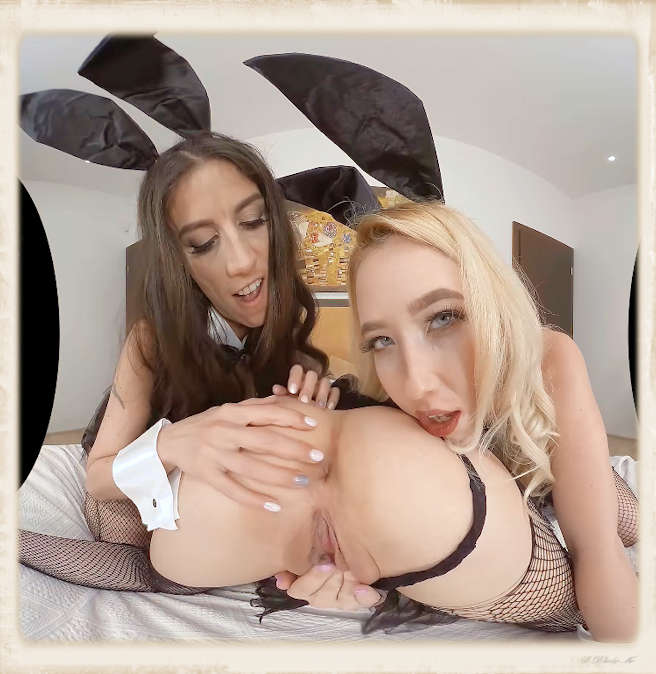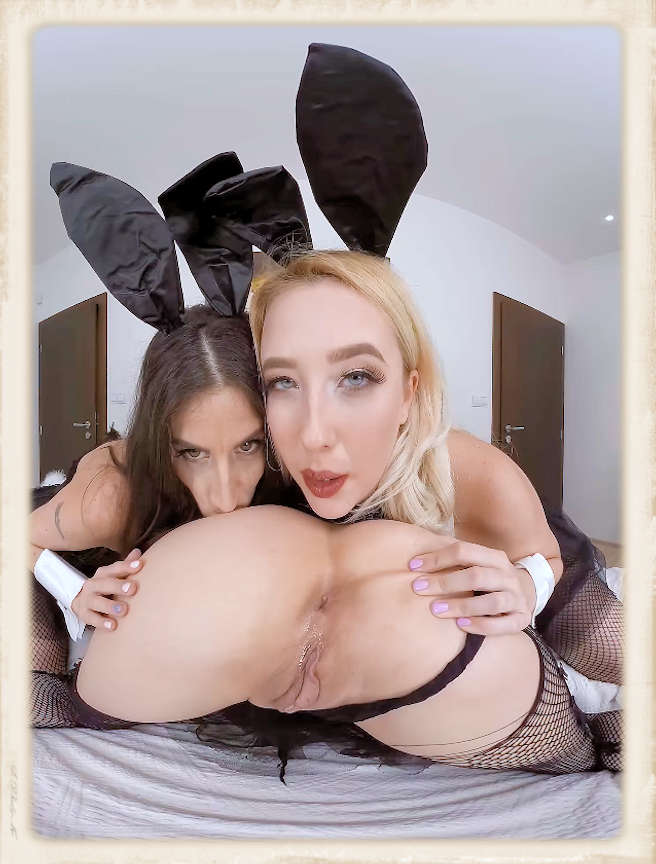 And, she gave, in my view, the textbook reference of missionary, facial-expression/eye engagement.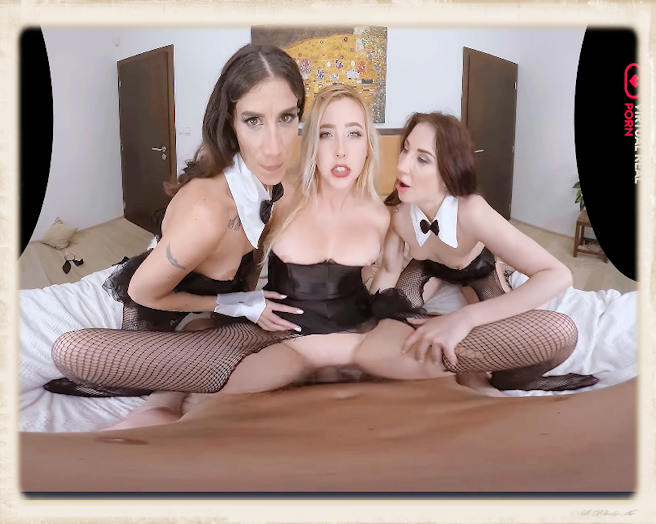 The camera could have—for my taste—been positioned tighter…without a doubt…but, still great.
Samantha has what I've referred to as excellent VR instincts. It's very difficult to explain this. You know it when you see it.
That's all I'm going to say because if I try to explain further, I won't succeed.
It can be awkward singling out one person for particular praise. But, the thing is…if I'm going to be straight with ya'll…I got to do it this way.
Happy Easter everybody.